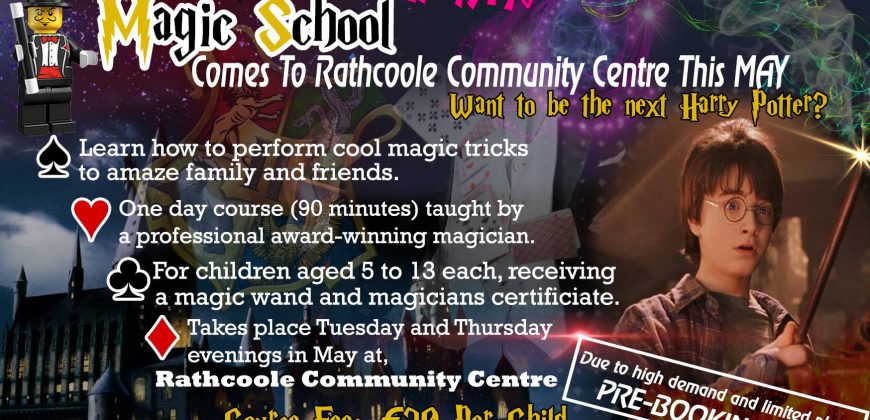 Denzil The Magician Magic School
The last two Summers Denzil the Magician has ran a successful Magic School summer camp. Teaching young budding magicians the art of magic. Every Tuesday and Thursday in May Denzil had a packed out class to part take in his one day magic. The magic school took place in Rathcoole Community Centre.
The Magic School
In this school Denzil the Magician thought the kids the art of magic, and everything Denzil has learned over the last 30 years
. The course trained and educated the participants about the history of magicians. Also teaching about the magic circle whilst also learning cool tricks. These tricks can then
be carried
on and used to amaze friends and family! It is a very interactive course with everyone getting involved whilst having fun. All which is being done while
being educated
at the school of magic
Not only did the course give the kids hours of entertainment and fun. It also gave them the opportunity to meet new friends. Whilst becoming the next Harry Potter, the kids got to develop communication skills.
Each student of my class earned a Magic wand and a Magician certificate from the Denzil the Magician school of Magic
.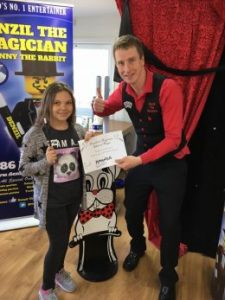 As the summer camp was such a big success and in such high demand we plan on running it again in the future. Kids even enjoyed it so much they asked if they could return next year! Check out the below review from a parent who had their child enrolled into the Denzil the Magician school of Magic!
Testimonial
COLEEN had a fantastic time at Denzil's school of magic. She is practicing all the new tricks to show her pals tomorrow. Something different and educational. 10/10. Couldn't recommend it enough – Richard Brennan, Facebook
Keep an eye out on Denzil the Magicians
Facebook page
,
Website
or
simply
email me at
info@denzilthemagician.com
to find out more about the next Denzil the Magician Magic School
. We would love to see you join us at our next course.